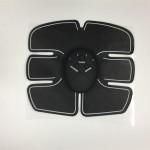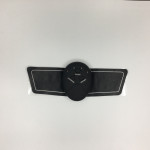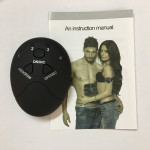 3 in 1 USB Chargeable Abdominal Muscle Trainer
$2.73
Min. order: 1 pieces
3 in 1 USB Chargeable Abdominal Muscle Trainer
Fastest delivery to United States, Saturday, October 7

We cannot guarantee the originality of the product and strongly recommend ordering samples before purchasing a large batch to further build your brand.
Creating your own brand will give you more opportunities to create large and successful company, more profits and control over the retail price of the product.
---
[Strong and strong muscles]-This abdominal muscle training device can keep the body rhythmic and safe impulse, through continuous use can help to obtain tighter muscles and obtain a perfect body

[USB charging and energy saving]-USB charging can provide more stable and lasting power than similar products with batteries, and can also save energy and protect the environment. The newly updated 3 in 1 multiple charging cables can charge 3 devices at the same time

[Multiple modes and intensity levels]-There are 6 modes and 10 intensities that can help muscle growth and burn fat. To avoid sudden stimulation, you can start the warm-up mode at a soft intensity level first, and then select the appropriate mode to train the muscles at a comfortable intensity level

[Significant effect after continuous use]-This muscle trainer is specially designed for abdominal/arm/leg/butt/butt/waist muscle training, 20 minutes each time, 1-2 times a day for more than 6 weeks. 20 minutes of use equals 30 minutes of sit-ups, 2000M running, 30 minutes of swimming or 2 weeks of diet.
---
---
No questions yet.
---
Our algorithms will automatically search for wholesale prices for similar products, the search time is up to 1 minute.