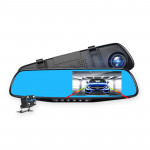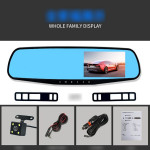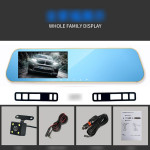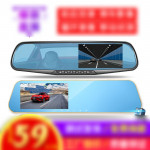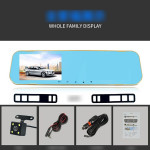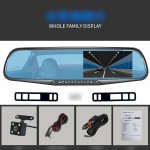 Backup Camera 5" LCD in Rear View Mirror
$10.59
Min. order: 2 pieces
Backup Camera 5" LCD in Rear View Mirror
Fastest delivery to United States, Sunday, December 24

We cannot guarantee the originality of the product and strongly recommend ordering samples before purchasing a large batch to further build your brand.
Creating your own brand will give you more opportunities to create large and successful company, more profits and control over the retail price of the product.
---
[5" LCD touch screen and 1080P Full HD] Responsive touch screen and 5" mirror front cam icons are simple and elegant, presenting a screen that responds quickly to contacts and can display high-definition pictures. The 1080P resolution with 170° wide field of view can provide you with clear image quality. It can be used as a rear-view mirror in general and has less glare.

[Dual driving recorder and parking monitor] Simultaneous video recording through the dual driving recorder, one-click switching of video recording views. The parking monitor provides all-weather protection and surveillance for the vehicle, and can capture the lens when parking to prevent collisions. The double guarantee of these functions can provide strong evidence for the driver. ★Note: ★When driving and driving recorder are recording, please do not turn on motion detection.

[Safe parking reversing camera] After the driver steps into the reverse gear, the parking guide line is immediately activated to help the driver perform distance measurement and avoid collisions and scratches when reversing. ★Note: ★Please connect the red wire of the reversing camera to the positive pole of the power supply of the reversing light.

[Loop recording and G sensor] Loop recording allows you to set the video file length to 1/3/5min, it will automatically overwrite the oldest file and record it when the storage space is exhausted. In the event of a vehicle collision or rapid acceleration or deceleration, the G sensor will be triggered and the current video file will be locked immediately, so it will not be overwritten by the loop recording. You can change the sensitivity in the menu according to actual needs.
---
---
No questions yet.
---
Our algorithms will automatically search for wholesale prices for similar products, the search time is up to 1 minute.