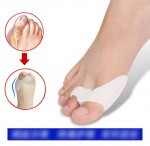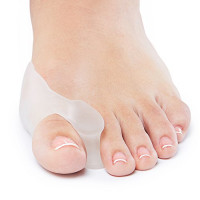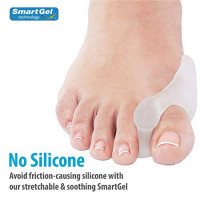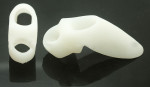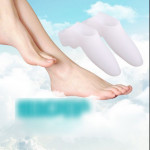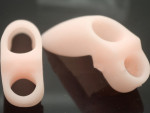 Toe Care Set Big Foot Bone Toe Orthosis Foot Thumb Valgus Corrector Hallux Valgus Positive Day And Night
$0.21
Min. order: 1 pieces
Toe Care Set Big Foot Bone Toe Orthosis Foot Thumb Valgus Corrector Hallux Valgus Positive Day And Night
Fastest delivery to United States, Sunday, December 24

We cannot guarantee the originality of the product and strongly recommend ordering samples before purchasing a large batch to further build your brand.
Creating your own brand will give you more opportunities to create large and successful company, more profits and control over the retail price of the product.
---
Instant Bonnie Relief: Use luxurious and comfortable gel design to relieve Bonnie's pain by reducing friction, irritation and pressure on Bonnie's joints.

Toe expander: relieves and realigns overlapping, curved toes. Separate the first and second toes to quickly eliminate friction and discomfort.

Nourish the skin: The innovative M2 gel can slowly release medical grade mineral oil, vitamin E and aloe vera to moisturize, nourish and protect the skin.

Easy and comfortable: just slip on the big toe. It can be worn in shoes and is comfortable enough to wear all day long. Suitable for left or right foot. One size fits best.

Recommended doctor: diabetes-friendly. The design in the patent application provides ideal protection between Hallux's toes and your shoes. Hypoallergenic. Odorless. Can be cleaned and reused.
---
---
No questions yet.
---
Our algorithms will automatically search for wholesale prices for similar products, the search time is up to 1 minute.